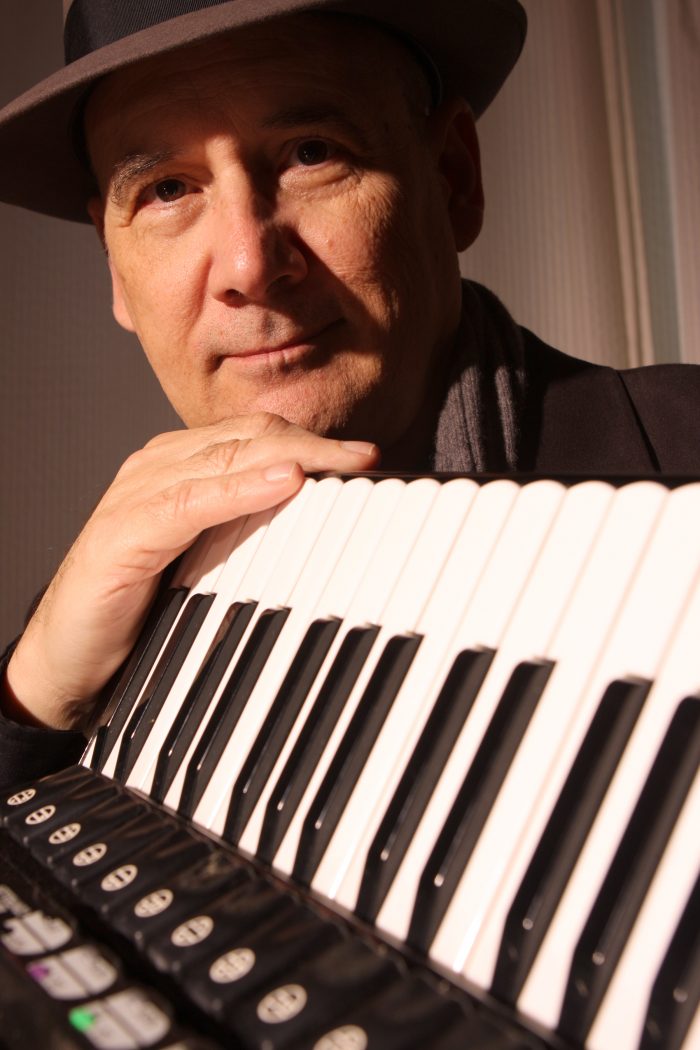 Guy Klucevsek is one of the world's most versatile and highly-respected accordionists.
This outstanding composer, accordion virtuoso, and improvisor has been a major contributor to the accordion renaissance of the last 25 years. His music reverberates with sounds of the ballroom, the beer garden and the concert hall, fusing elements of regional accordion styles with jazz and avant-garde music.
Forget everything you thought you knew about the accordion.
The Seattle Weekly
Guy Klucevsek @ 75, Birthday Concert
May 14, 2022, 8PM, Roulette
A concert celebrating the music of Guy Klucevsek, performed by Jenny Lin, piano, Todd Reynolds, violin, and accordionists Alan Bern (doubling piano), Will Holshouser, Nathan Koci  and Bachtopus:  featuring solos, duos and ensemble pieces written between 1980 and 2021, including five premieres.
"My Choice" compilation on Winter & Winter
European release of "My Choice" is now available in in all formats, directly from Winter & Winter, or through any sound media outlet.  This is a compilation of tracks from my Winter & Winter recordings, which I selected and sequenced, featuring Alan Bern on accordion and piano, Phillip Johnston on saxophone, and myself on accordion.
Hired to the faculty of New England Conservatory of Music
I am honored to have joined the faculty of New England Conservatory of Music to teach accordion, beginning September, 2020.
Giya Kancheli: Miniatures
Sept. 1, 2018
Memorial Service for Senator John McCain. Performing "Danny Boy" with Renée Fleming and the Diderot Qt.
Washington National Cathedral, D.C.